OUR MISSION IS SIMPLE
At Auto City 618 AVENUE O SOUTH SASKATOON, SK S7M2S3 you will found our highly qualified and top-trained technicians are here to provide notable service in a timely appearance. From oil changes to transmission replacements, we are dedicated to maintaining top-tier customer service. Bring your car in today to experience the Auto City benefits. Auto City is your prime retailer of Pre-owned vehicles. Our dedicated sales staff is here to make your auto shopping experience amusing, smooth and financially benefits. Please utilize our numerous online resources and allow our magnificent network of people to put you in your ideal car today!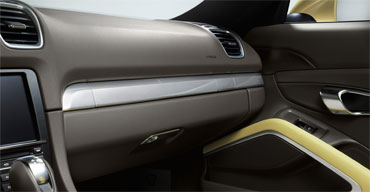 Our mission is to provide competitive, good conditioned and comfortable vehicles. We also believe in integrity devotion and honor. Delivery of conducive one stop shopping, fast credit approval and full disclosure of information in all perspectives is the part of our mission. We follow the concept of Integrated Safety Management (ISM) which supports the driver safety on the bases of danger level. We believe in zero accidents.
We are continuously investing our time in searching and developing the new ways to raise our quality in all our services. We tried to become strengthen and stable in our operations. We want your smile by satisfying you. Because it is your satisfaction which drives our success. We work daily to reduce your problems and make you smile.
WHAT WE SPECIALIZE IN
Used or Pre-owned Vehicles
WHY CHOOSE US?
We takes care the each customer needs with our prevailing involvement
We deliver what we promise in all aspects "We believe in integrity"
Your satisfaction is the path of our success
We choose the best for you because you have great value to us
We follow the new customization trends for your sensational ride
We provide you most easy and sufficient financial services
We guide you how you can keep your car smooth & soft
We provide you professionals to reduce your problems and make you smile
TESTIMONIALS
It was a great experience at auto city. All the staff was cooperative and well experienced in their respective fields. After maintenance from auto city I feel betterment in my car performance. It was really fun at auto city.

William Rubin

It was a great customer services at auto city. After taking an appointment I received really good customer service.

Laura Isaac

It was an absolute pleasure at autocity. All processes were easy and cost saving. They really give what they promise to us.

Edward Smith
Contact Us
Auto City Group
618 AVENUE O SOUTH
SASKATOON, SK. S7M 2S3

Terms and Conditions
Distance

The Dealer does not warrant or guarantee the odometer reading of any used vehicle or unit sold herein unless an express representation is made.

WARRANTIES

2. The provisions contained in any additional or express warranty given herein, does not limit, disclaim or exclude the provisions of The Consumer Protection and Business Practices Actor other applicable legislation. The Consumer Protection and Business Practices Actor other applicable legislation may give greater rights and remedies than those set for in any additional or express warranty given herein but in no event will the additional or express warranty be extended beyond its terms, and the rights and remedies set forth in that written warranty shall run concurrently with the applicable rights and remedies provided in the Act.

TILTLE

3. The Title and right of property in the said motor vehicle or unit shall not pass to the purchaser until the entire purchase price is paid in full.

DEFAULT IN PAYMENT

4. In the event of default by the purchaser in any payment due hereunder then the dealer or his assigns may at their option declare the whole balance of the purchase price then unpaid forthwith due and payable in the event:

a. The vehicle or unit may be caused to be and resold in accordance with and subject to any applicable legislation without further notice.
b. Any payment made hereunder prior to such repossession and resale be retained as liquidated damages and not as a penalty.

CANCELLATION OF AGREEMENT

5. In the Event this agreement is cancelled by mutual consent of the parties, the Dealer shall forthwith return the deposit, if any.

FUTURE DELIVERY CONDITIONS

6. In the event that an increase in the manufacturer's suggested retail price occurs after this agreement is signed, the increase shall be added to the original purchase price. In the event that the purchaser refuses to pay the increased purchase price the dealer shall elect either to waive the increase or to cancel this agreement and return the deposit.

ACCEPTANCE BY PURCHASER

7. It is mutually understood and agreed that where the Purchaser fails to accept delivery of the motor vehicle or unit within seven days of the date of mailing a notice from the Dealer of the availability of the vehicle or unit for delivery the agreement may be cancelled by the Dealer and all moneys paid as a deposit, including any motor vehicle or unit taken as a deposit may be retained by the Dealer as liquidated damages and not as a penalty. The said notice is to be sent by prepaid registered mail addressed to the Purchaser's last known address.

INSURANCE

8. It is the sole responsibility of the Purchaser to acquire adequate insurance coverage for the motor vehicle or unit sold herein for the period of time commencing with its delivery to them.
SOME OF OUR FEATURED BRANDS